What are your office hours?
All office visits / sessions are by appointment only. Tuesday - Friday 10am - 7pm PST. Virtual receptionist is available 24/7.
How often would I come to Therapy? How long would therapy last?
Depends on the reason that brought you to therapy. Most common frequency is 1x/week. Those with greater need come as much as 2x/week. Clients can come for short term therapy, where they learn skills and end sessions when they can implement strategies they have learned. Those who are ready and able to move through therapy quickly can do Brief therapy, taking only 4-6 sessions.
It is important to note, that no QUALITY therapy can be rushed. For clients with a slower pacing, I work collaboratively to go at your pace. Long Term therapy is categorized as therapy lasting one year or more. It is my belief, therapy is meant to be a support and not a crutch. Regardless of your speed, therapy at some point, does END. You will get a more precise time line after your initial consultation, and at every designated interval of goal review with every stage of treatment plan.
What type of visit is preferred, an Office visit or Telehealth?
Pandemic times have changed the norms of going to therapy. People who want to bypass a car commute or prefer to be in the comfort of their office or home can now choose Telehealth services. Feeling under the weather or too busy to drive? With the convenience of telehealth, seeing a therapist, is a video call away. Both service cost the same and are reimbursed just the same with insurance providers. I am here to help and available whether you prefer to be seen in person or have a session by video.
What is the approach to therapy at Los Angeles Holistic Therapy?
All approaches are tailored to the client's specific needs. I practice Holism, and utilize strategies that integrate mind-body awareness. I am trained Psychodynamically, which typically is more open-ended and exploratory in its approach. Specific interventions as Art Therapy, and Neurofeedback are utilized for multi-sensory approach, utilizing nonverbal process to explore and discover the subconscious, and facilitate mind-body connection. I use trainings in many other structured interventions as Cognitive Behavioral approach, Narrative Therapy, or Solution Focused approach, to name a few, which can change maladaptive thought patterns or behaviors.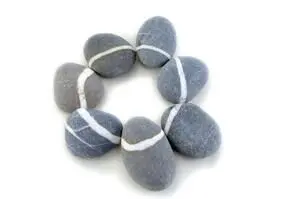 What is the cost of your service?
Your out of pocket cost, when using insurance, depends on your insurance coverage. If your insurance is limited or you are without insurance, I make every effort to work with you on a payment plan. All fees are typically set by your initial consultation.

What forms of payments do you accept?
Fees are offered on a sliding scale. Package of counseling or neurofeedback sessions are offered based on need. Please consult for coordination of services. For reference of fee schedule: See Finance (Scroll to finance section)
1. Cash or Private Pay
Please arrive to your session with correct cash or check made out to: Evelyn K. Co, MFT.

I also accept credit cards, Paypal or Apple pay.
2. Insurance
In network

Out of network
Should I use insurance or pay out of pocket fees?
You may be eligible to receive benefits through your insurance carrier. All insurances advice that their coverage is not automatic, in which case YOU can expect to be responsible for any costs that are not covered. It's important that YOU as the benefactor of the insurance know of your benefits.
Most insurance carriers offer in network or out of network privileges. I can work with any insurance on an out of network basis, and provide billing documents, collect reimbursements. As a courtesy, your benefits can be verified prior to participating in services, and claims submitted on your behalf. Please enter your information in the tab above.
How do I get started?
Getting started is easy. You may fill out the form below if you have more questions, OR You may go directly to Schedule Appointment. Decide which location suits you best, and schedule the date and time for your FREE 30min Phone Consultation. If planning to use insurance, please submit your insurance information for verification.
For more information call: (800) 803-4584
We are committed to your privacy. Do not include confidential or private information regarding your health condition in this form. This form is for general questions or messages to the practitioner.